You know what Dorothy's never done? Opened a figure box. You know what that means? She had no idea some of these figures are bitches to put together, or that it's really hard/impossible to get some apart after sitting for so long.
You know what else? It's late. Dorthy took some pictures of her achievement of opening 40+ figures. Dorothy's also a little high on plastic fumes right now and feels funny. You know what Dorothy forgot? To take pictures of the entire cabinet because of this. So just take the shitty pics of the shelves and their closeups.
The ame-comi Harley scares me because she fits on her base like a figma with a stupid tube in her back that attaches poorly. I foresee this popping out in the future. Catherine was also really hard to her on her base and my heart stopped when I heard a "pop", but I think that was just her finally fitting on. Other than that, no issues.
The fox girl shelf. Kongiku was actually the first figure that ever opened. Magical Amber will never fit on both pegs, but she does fine on just the one.
ITEM #20431
ended up being a cheap piece of garbage that broke and I'm a bit upset about. Stupid Griffon.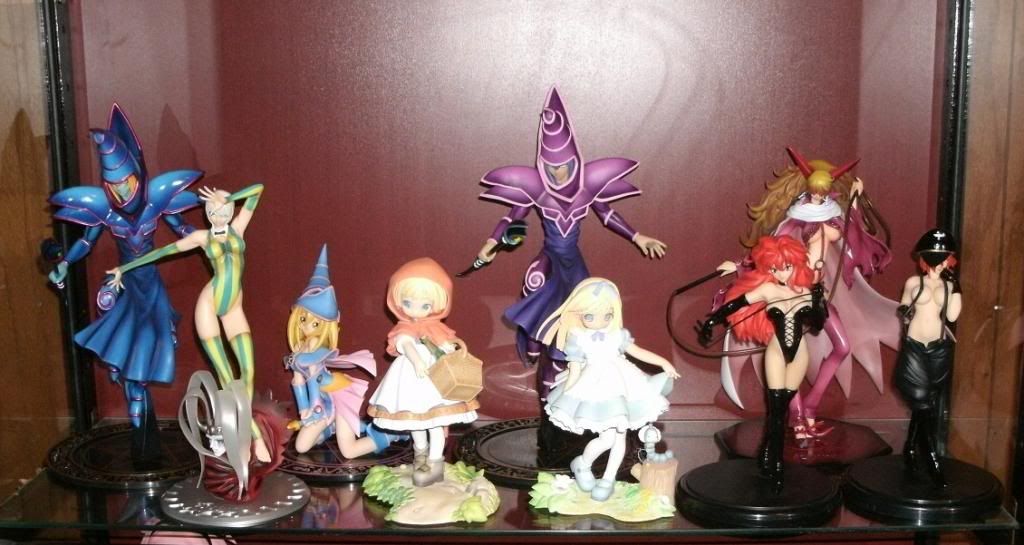 Shoving that weird plastic wedge practically up the Dark/Black Magicians' asses was quite different, but it worked. The Black/Dark Magician Girl's staff didn't want to come apart, but I still made it work. I freaking love Sadi-chan; she was the easiest figure ever to work with.
To hell with this shelf. The Nymph with the candy apple would not come apart to put her other clothes on, so that's how she's being displayed. Astraea's wings are cheap garbage that I'm so scared will fall out eventually.
Alter Kneesocks was hard to fit on her base and she can forget about me trying to put those flimsy glasses on her. Other than that, zero problems. The rest of the figure were no trouble.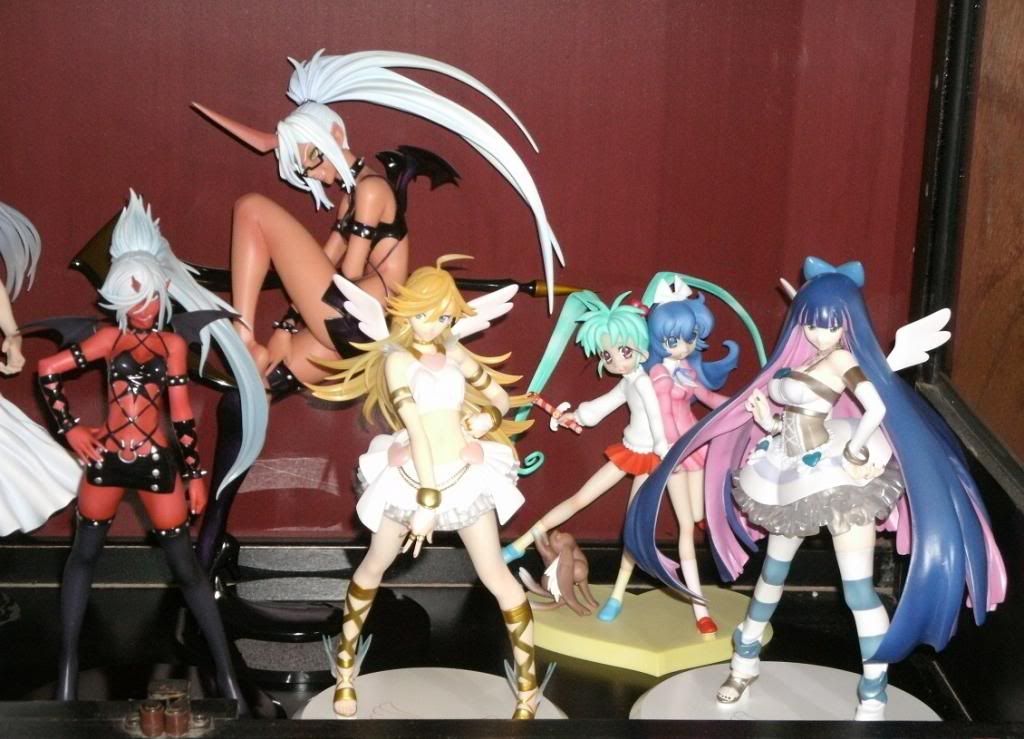 This is it until I get another cabinet. Good night, folks!