So I know some of my blogs all seem to revolve around the fact that pricing has gone up a lot but yesterday I was astounded that so many 1/8 figurines that have come up or that are on pre-order now surpass the ¼ scale.
Back in 2012 I had set myself out a few rules for ordering figurines. One of which was no ¼ scales as they were at the time what I considered to be very expensive even with the soaring Canadian dollar at the time. The day before yesterday I was on FB and I saw a picture of Ami Ami and I noticed a post about Infernal Temptress "AIRI" in a maid uniform.
I collect maids; they are a staple in my collection so I told myself to go and check the stores I deal with to see what she would cost. Nothing yet on sites two days ago then yesterday on Ami Ami I got sticker shocked. Where I was expecting 12000 to maybe 14000 Yen for this little cutie I was blown away with a pre-order price of 19224 Yen. This is for a 1/8th figurine O M G ! this is now worth more than some of the re-release bunnies that are coming out 18920 yen.
Two more shining examples of the 1/8th pricing indicator for the future of this hobby are Fate/grand Order- Lancer/Altria Pendragon and Onegai Teacher Mizuho Kazami.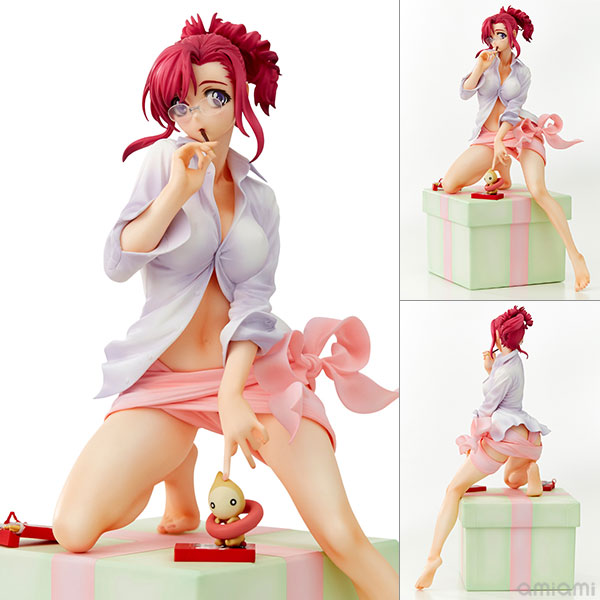 Let's start with what is to be certain a Fate fan extravaganza. First off
WOW!
now this is one highly detailed figurine at least it appears to be so in the pictures.
If it turns out as good as the pics I can see a tone of people buying this. Even I who is not a fate fan at all would love to own this beauty. But as the intent of the blog is about just how pricing has gone up well with a pre-order price of 20550 yen on AmiAmi I can only assume that some of the people that would like to get her will pushed out of the market as she is expensive. We all know this hobby is not for the faint of heart but even at that level I would have to consider if that figurine is something I wish to add to my collection. I am reminded of a Saber figurine that came out in 2012
Detail wise this is another great figurine and at the time you could get her for approx 12000 yen. So comparing these 2 figurines we can see the price shot op almost 8000 yen $80.00 for me in about 6 years.
That is a healthy increase for that scale.
Now here is one that I did not get especially at the price it was put up for in Pre-order markets. I have a few Onegai Teacher figurines and I like the character from the anime.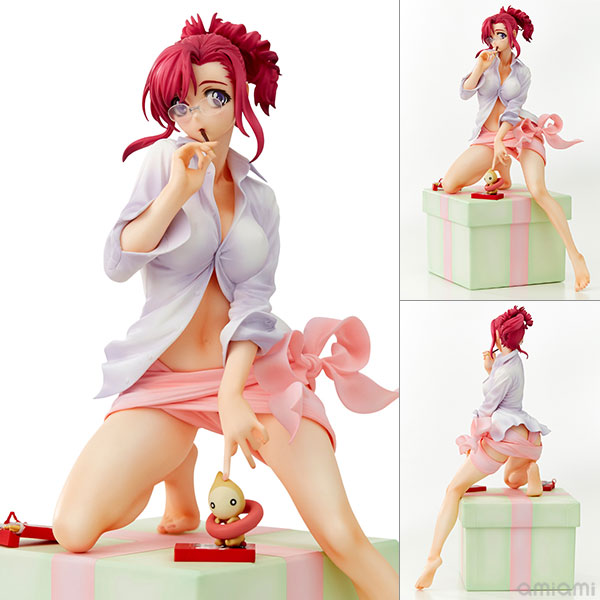 There have been several renderings of her over the years. Now with this latest one I don't understand why the price was so high to start with At most the figurine in my books is worth the standard these days of between 12000-14000 yen we are seeing in the market. Even this is high but it is what the market is asking and people are paying for it. The pre order price for her was 19980 Yen.
By looking at the pose there is not anything super special with her. It's not like the fate one that is so detailed and huge that I would say warrants the commanding price requested. Sometimes I think the industry throws a price on the wall and if it sticks then great if they get it; they made a huge profit. Since that time there are a few sites that I have seen that brought her price down a bit on sales as I think that she did not sell very well at close to 20000 Yen.
With the pricing of bunnies these days running between 17890 and 22000 Yen I just can't believe that the 1/8th market has caught up to the ¼ scales and sometimes surpassed them. Longing for the price ranges from 2012 when I started to collect is futile. That won't happen but I wonder if the industry is pricing itself out of reach for a good portion of figurine buyers.
By browsing the Ami Ami page since the beginning of the year I can see a lot of companies pricing their product between the 14000 - 17000 yen for 1/8 figurines. Seems that the 20 - 30 $ increase a year is on that steady path to seeing 1/8 figurines coming out from 2019 - 2020 at a $ 200.00 plus price point.
For this year I can also speculate that soon enough that companies like freeing and Binding with up their pricing on 1/4 scales to reflect what they think the market can bear and we as greedy consumers will pay what it takes to get that figurine that we oh so want.
Although somewhat speculative on some of the comments in this blog I would really like to know what you think the future of this industry holds. Maybe you think I am in left field. Lets have a chat. I look forward to you comments below
= )
Tia