Firstly, I want to say a massive thank you to everybody who replied to the last entry I made about Fate. I really wasn't expecting that amount of comments and definitely not the amount of hits that it has. After taking a step back like a lot of people suggested, I realised that it was a pretty big overreaction.
View spoiler
Hide spoiler
Also, having actually seen the scene now, I was pleasantly surprised compared to the expectations a lot of spoilery descriptions had given of it. I went in expecting a humiliating gore fest but instead got a reasonably discreet and short scene which seemed to be aware of the popularity of the character, and treated him much more sympathetically than I've ever seen in any F/SN adaptation before. Sure, there was a lot I didn't like. I didn't enjoy the fact that my favourite character was given such a cheap death or that he won't be in the last film now. Certain elements were relatively unappealing. But, at the same time, the scene deviated so much from the original VN that I am completely happy with ignoring it entirely. I'm definitely much happier, and much more relieved, than when I wrote that first article and taking a step back, accepting that F/SN and especially HF just mean very little to my overall enjoyment of the franchise now, was a much needed reality check. Of course, I'll always prefer the golden Zero Gilgamesh, or the ally from CCC or Grand Order, but that's completely ok I think. I've ordererd his new prize figure, and his acrylic stand, and I'm ready to put it out of mind!
So I wanted to make a more positive article about Fate and ask what people might be hoping, or expecting for, as we go into what is a pretty stacked year for new releases in the franchise. I've tried to be spoiler free but there might still be some in there that I've missed, for people who haven't watched or played certain entries.
Heaven's Feel
I feel like the merchandise and marketing for the second film has been somewhat lacking compared to the first. There's been a few less collabs, merchandise like the movic suit acrylic figures and the keychains have been re released rather than there being a new set with additional characters, and, honestly, I'm getting bored of ufotable's art style for several of the characters. The film has performed well, though, so perhaps there will be more released and announced as the weeks go on.
It'll also be interesting to see whether they finally decide to produce some figures for the films beyond a few prizes and Aniplex's scale. The announcement of Saber Alter's figma seems to suggest that they might and perhaps Archer or Rider will follow Gil's Banpresto figure, eventually.
But, honestly, I'm still a bit disappointed that the only figure/nendoroid I really wanted from Heaven's Feel seems less and less likely.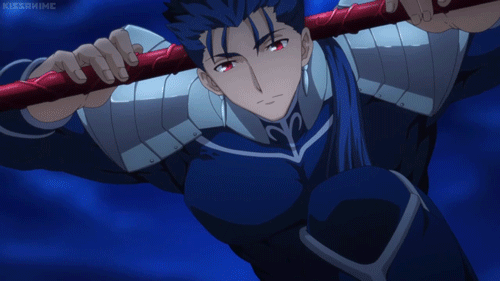 El Melloi Case Files
I'm actually really excited for this and for the potential merchandise that we might get for it. It'll be interesting to see how it fares against the bigger hitters of the franchise. I wonder whether we'll finally get a nendoroid of Waver or whether we'll be lucky just to see Gray. Hopefully it will have a large merch presence because there are so many interesting designs and characters who deserve at the very least a strap or keychain.
Mostly, I just want Svin. Straps, keychains, badges, plushes if we get them - and if they ever made even a prize figure, I'd be absolutely thrilled. If they won't make Billy the Kid merchandise then Svin is the next best thing!
Fate/Grand Order - Camelot
I'm presuming this will come first even if we've seen a lot more from Babylonia than from these films at the moment. I'm expecting a lot from the merchandise for this because the film is absolutely stacked with fan favourites - the Knights, Artoria, Ozymandias, Nitocris, Hassan. Even Arash and Xuanzang have their share of fans, so it would be nice to see some of the more obscure or underrated characters get their chance at some merch. Perhaps even Tawara will get some love - though I feel like that might be asking for a bit much.
By far the thing I want most from the Camelot movies, unless FGO gets to it first, is a nendoroid of Ozymandias. Even if he's been mia for a pretty long time from the game itself, he's still a highly popular character and I'm sure a lot of people would love to put him next to Nitocris or Gilgamesh's nendos.
I'm 99% sure that a Lancer Artoria is coming very soon though - hopefully she comes with her horse like some other nendoroids have!
Fate/Grand Order - Babylonia

I'm so, so excited for this! Honestly this is going to be the highlight of my year in terms of anime and collecting too. On the other hand, I'm completely dreading it for my bank balance's sake. A lot like Camelot, it's just completely stacked with top tier popularity characters - Caster Gil, Merlin, Ishtar and Ereshkigal being the stand outs. I'm ready for as much as they want to do - collabs, cafes, strap sets, badges, plushes, prize stuff - the works.
Obviously, my main hopes for Babylonia is for Gil merchandise. I feel like Ishtar will get a large amount of focus (which is great, I love her too), especially in terms of prize figures, but I'm really hoping Caster Gil might get some cheaper ones too - either a banpresto prize, or perhaps they will even do an Ichiban Kuji. I'd love if they did a set of full size Kyun-Charas for Babylonia. I'm also hoping they will do plushes - Ishtar seems
most likely but I'm really hoping they might even do a nesoberi for Caster Gil.
At the same time it would be great if they showed some love for the minor or lesser loved characters of Babylonia. I'm definitely hoping Siduri will get at least some small goods, especially since she's such a popular and loved part of that chapter. It will also be interesting to see how they market Enkidu for obvious reasons.
Figure wise, I do feel like they have already released much of what was most likely. Perhaps we'll get some figmas and a nendoroid of Enkidu but re releases seem like they would do just as well. One thing I'm absolutely dreaming of is Gil getting the alternative outfit nendoroid treatment like Arthur did, for his Summer 'Gorgeous P' version - with the obvious face plate~
I'm also really excited to see Archer Gil in Babylonia again - hopefully they might do some merch for him in his npc look. I always have a soft spot for Gil with his hair up~
View spoiler
Hide spoiler
After Heaven's Feel, and his role being gradually reduced further and further into joke/'bully bait' territory in Extella Link and FGO events, it's going to be fantastic to see him back to his absolute best.
Fate/Grand Order
Lastly, I'm sure FGO itself will continue to receive the lion share of Fate merch. It'll be interesting to see what happens in the next year. Paul's nendoroid came out of nowhere and there are no known ones in the pipeline - will we get more left field choices? Will Arthur continue to get more and more figures? Will Parvati remain as the only character without a single piece of merchandise?
I think Lostbelt 3 will have a pretty large presence in this year's merchandise. Several of its characters became extremely popular very quickly, particularly Fate's newest Emeperor.
Hopefully everybody's favourite Mothman Emperor will get a figure soon!
I'm sure that everybody has their own list of servants they would love to see as a nendoroid, or just to get more figures and merchandise in general, but the ones at the very top of my list are:
- Lancer/ Cu Chulainn (one day...)
- Archer/ Robin Hood
- Archer/ Billy the Kid
- Archer/ Napoleon Bonaparte
- Rider/ Marie Antoinette
- Assassin/ Semiramis
- Caster/ Anastasia
However, I'm also hoping that this year will finally be the year that we get a Prototype event and with it the last of the original Prototype's usual trio.
Proto Gil is the servant I've wanted added ever since I first got into FGO, and this year it feels like it might actually happen? I'd buy absolutely everything and anything of him,
and it might even get me to buy more Arthur stuff if they give them enough ship teasing
.
Also, if Aniplex could make a nice acrylic figure, tapestry or scale of Gil Fest Gil that would be amazing~
What are your hopes and expectations for the future of Fate merch and collecting? And do you have any hopes for Fate beyond that?
Thank you for reading! : )