Welcome to the

Shark

Bait

fan club!
A celebration of the passionate dynamics between Matsuoka Rin and Nanase Haruka, as they motivate each other '

✿For the Future✿

', towards their path of Olympic dreams.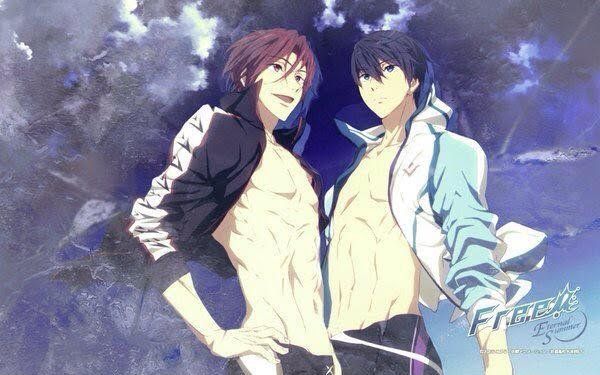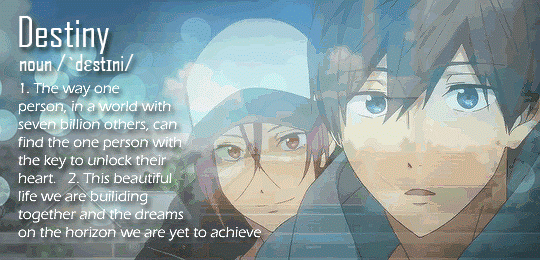 "I couldn't believe that a dream was something I could find just by looking. But then, Rin took me with him and showed me all these different sights. I realized how big the world really is. And then, I found it… I want to swim in that world."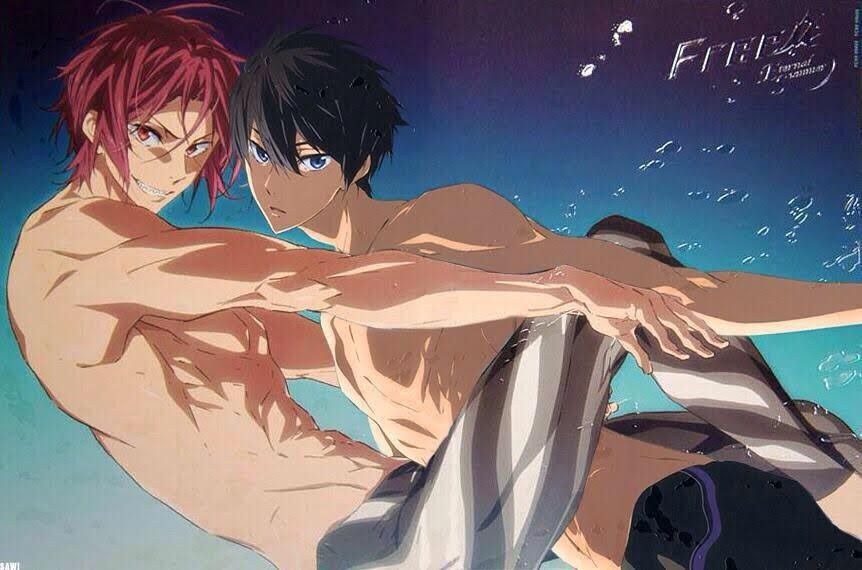 Going on a trip feels completely different when you do it with your family, or with your friends, or with your…umm, you know,

lover

… -(Via:

Fencer-X

)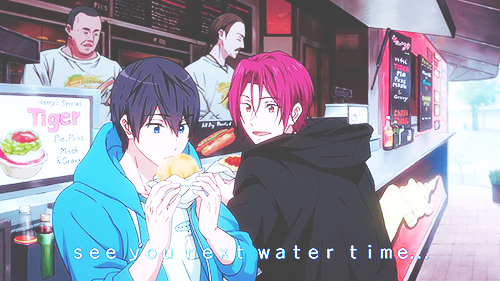 "Things Haruka reacts to" - In Spoon, Shimazaki Nobunaga-shi responds: water, swimming, mackerel, and "things relating to Matsuoka Rin"

-(Via:

Fencer-X

)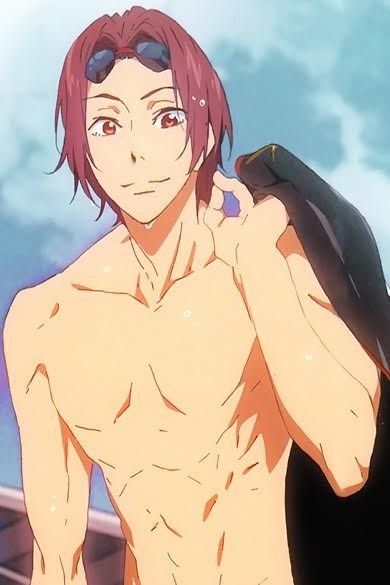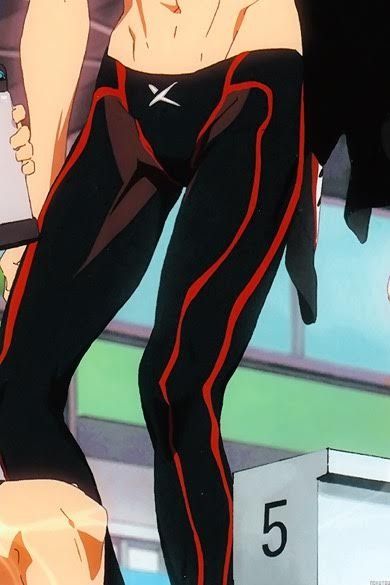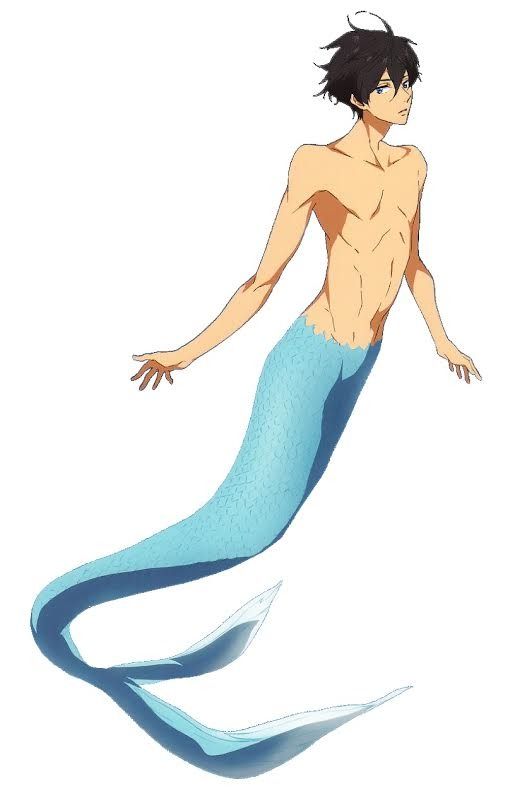 [Haruka and Rin] just feel like the 'destined pair' for one another.-Miyano Mamoru, cast interview in HaruRin mook.-(Via:

Fencer-X

)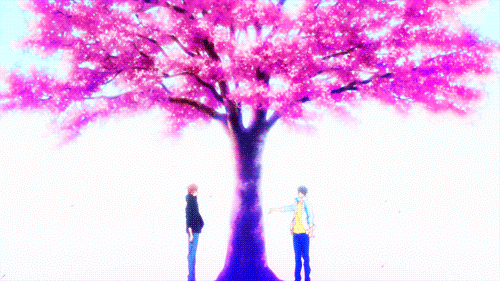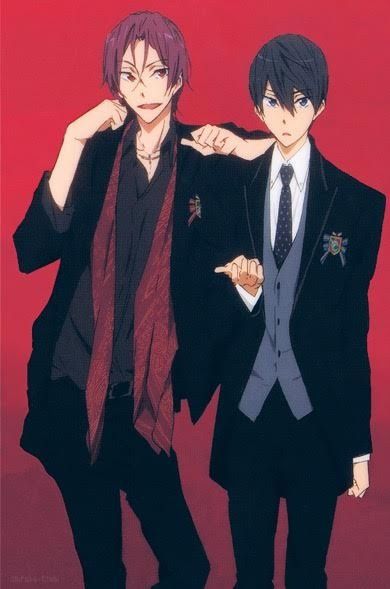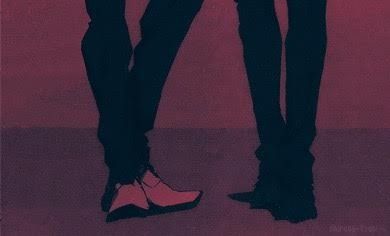 Feel Our Hearts Campain-Mission Accomplished!
KyoAni has officially received our feelings, and they have written a thank you to the international fans on their English web page. SharkBait 2K16 Future Days!
HAPPY BIRTHDAY RIN! 2.2
UPCOMING EVENTS:


October 3, 2015
Taito Kuji Honpo

Free! -Eternal Summer-

~Star Night
December 5, 2015:


High Speed!-Free! Starting Days-


December 16, 2016


High Speed!-Free! Starting Days-

Theme song & Original Soundtrack release

Offical Twitter: Iwatobi SC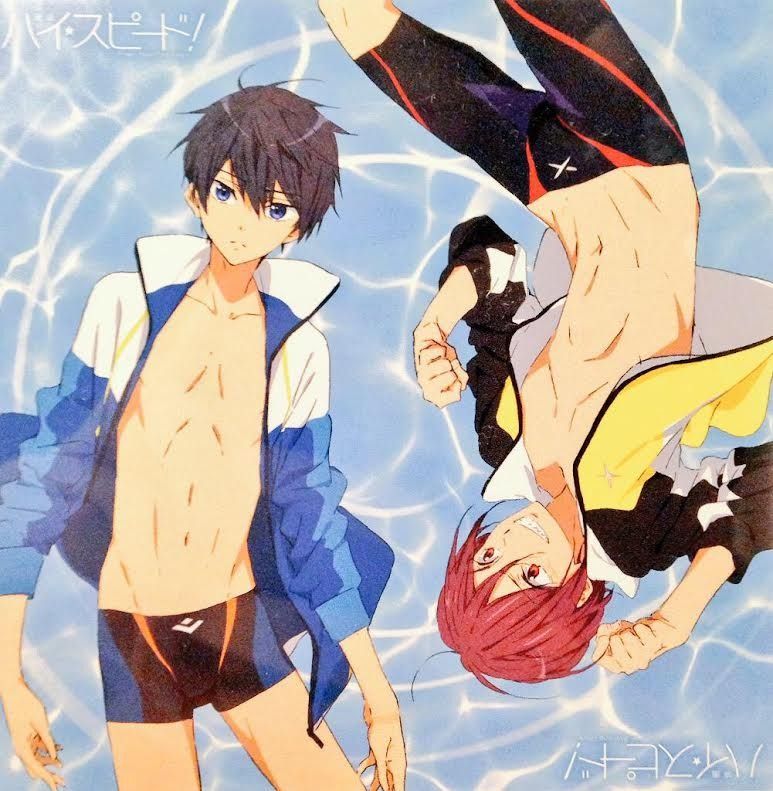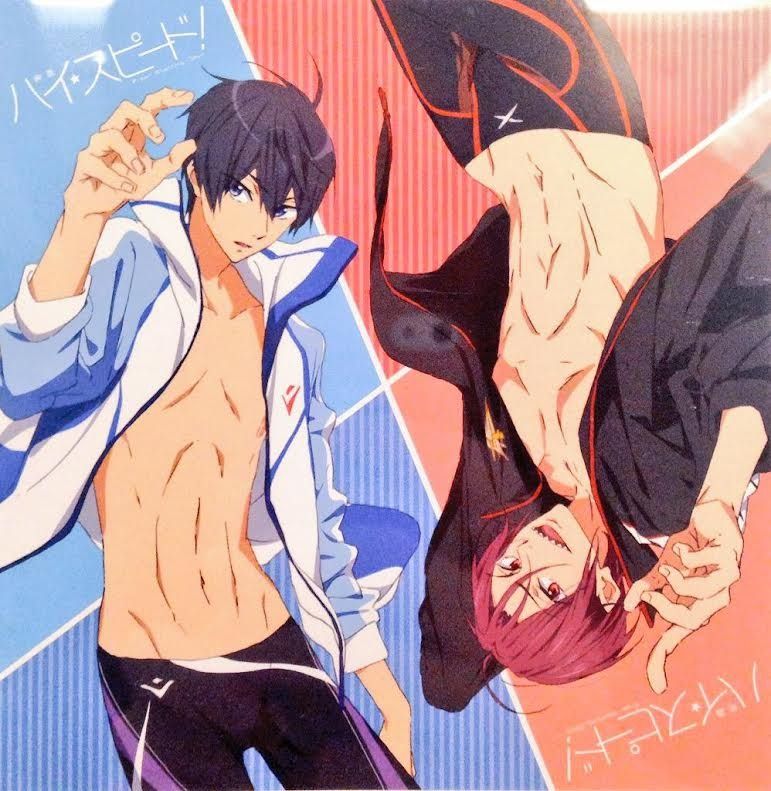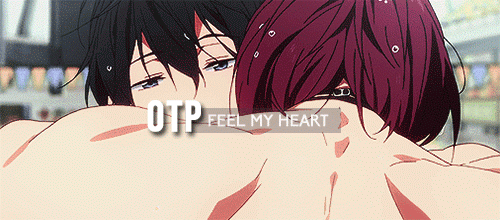 [Disclaimer]This club doesn't tolerate bashing or belittling people based on their preferred liking. As you know, in the community, there are a variety of clubs with different character pairings. If this isn't the club for you, please feel free to exit. Thank you.-Mod