Última visita
5 meses atrás
• Registado
10 anos atrás
• 64,725 hits (399)
Sobre

hello there! you can call me mie. i love this hobby, animation, animals, halloween time, and sweet things! i also like to draw when i can, though i struggle a bit with it these days.




i absolutely adore ♥michiru matsushima♥, she is my darling wife! i look forward to and celebrate her birthday each year on december 25th. i also celebrate the birthday of ♥koume shirasaka♥ on march 28th, because she is the #1 idol of my heart.




i love idol franchises like im@s, love live & bandori and you can bet your booty i play mobage based around them. same goes for shipgirl based games like kancolle and azur lane! i'm big into magical girls of all kinds (ojamajo doremi, precure, sailor moon, madomagi etc!!) as well... oh, and fate! (who doesn't love the fate series, tho?)




i love everything and anything involving poyoyon rock aka akio watanabe, he is a huge hero of mine! (one time he himself complimented my michiru cookies on twitter, and i cried! haha) his work on popotan and nurse witch komugi-chan in particular really got me heavily into all of the things he did! also, kuuchuu yousai, noizi itou, akifumi ozawa, yoshihiko umakoshi, cura, blade, muririn, kobuichi & happoubi jin are other artists that i love very much!




i am also very big into eroge and visual novels, i consider them a huge part of my life. (i was introduced to michiru through the grisaia series, afterall!) i consider UNiSONSHIFT to be my all-time favorite brand, and even though they release under sister brands more often these days, i will always support and love them for getting me into this world, and introducing me to characters, artists, writers and composers that i love so much. i am also a huge fan of the brands yuzusoft, frontwing, lose, favorite & key (and many others!) and follow them very closely as well! also, the very first figures that i bought way back when were from UNiSONSHIFT and key titles, in fact, so in a way you could say they got me into figure collecting, too...!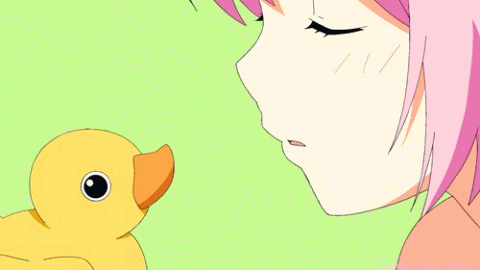 oh, one last thing- i play a lot of apex legends right now, so if you see a fancy pathfinder with a PSN name kinda simmilar to my one here, it's probably me~

anyhow! i'm pretty shy and anxious, so i keep to myself most of the time, but if for some reason you're intrigued feel free to FR me! i might not be the fastest to respond as i feel overwhelmed very easily, but i will try my best.★




nice to meet you, and thanks for reading!